What will Trump do against immigrants
Trump to migrants: "Our country is full"
"The system is full and we can no longer accept you," said US President Donald Trump on Friday (local time) in Calexico, California, addressing future immigrants. "Our country is full. So turn back, that's the way it is."
Trump met with employees of the US Border Protection Agency in the city on the border with Mexico, who complained that the influx of migrants could not be managed - capacities were exhausted. Around 200 people demonstrated against the president on the Mexican side of the border. They waved US and Mexican flags and carried posters that read "Stop Family Separation" and "If you build the wall, my generation will tear it down".
Car tariffs and border barriers
Trump announced that he would have many new border barriers erected in the coming months. He spoke again of an emergency on the border and complained about serious shortcomings in the United States' immigration system.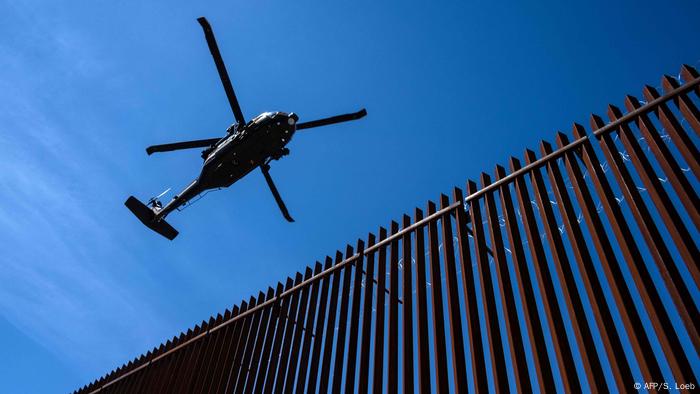 Trump also examined a newly erected border fence during his visit
Before leaving Washington, the Republican had distanced himself from previous threats to close the border with Mexico. Since he spoke about this option, the Mexican authorities have cracked down on illegal migrants and prevented them from continuing their journey to the United States. Instead of closing the border, he would now prefer to impose import duties of 25 percent on car imports from Mexico if the country does not take action against illegal migration and drug smuggling, the president said.
Trump has been complaining about the situation on the border with Mexico for years and had already promised in the 2016 presidential election campaign to build a wall there to curb illegal migration, drug smuggling and human trafficking. In mid-February he declared a national emergency on the border in order to be able to finance the construction of new sections of the wall without the approval of Congress.
House of Representatives sues against state of emergency
The US House of Representatives, which is controlled by the Democrats, is now taking legal action against the state of emergency imposed by Trump. The Chamber of the US Congress filed a lawsuit against the statement in a court in Washington on Friday, the chairman of the House of Representatives, Democrat Nancy Pelosi, announced.
The complaint argues, among other things, that Trump is undermining the sovereignty of Congress for the approval of budget funds with the measure. Pelosi said Congress must defend its constitutional responsibilities and protect the system and the separation of powers.
hk / gri (dpa, afp, rtr)